AACFL & ALA Members Are Near You!
DON'T BE OVERLOOKED BECAUSE YOU ARE NOT A CERTIFIED FINANCIAL LITIGATOR!
* Map represent cities where AACFL & ALA members are located – Points may represent current & past members – Each point may represent multiple people in a zip code
The AACFL Proudly Partners with the ala to provide to its members with a wealth of nationwide connections to enhance your Practice
Our Chapters Continue to Grow &
New Chapters Are continuously Added!
We are constantly developing and expanding our chapters.  If you have interest in launching a chapter or want to learn more about your local chapter, find your city on the map or message us for information about starting a local chapter.    
Find Your Local Chapter, Member, or resource
**There are CFLs in over 20 metropolitan areas. This map is a partial list of areas with independent web pages to help high net worth clients identify CFLs in their area. More pages are under development. Some areas have elected to keep their pages private to the public.*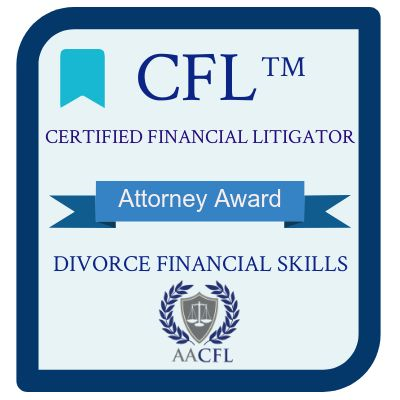 Chapters Coming Soon:
Updated Advisory Boards Coming Soon:
New York
New Jersey
Oklahoma
Ohio